2005 Rowdy Dawg Race Report
Another year, and another trip to the meat grinder at the Classic
Rowdy Dawg
This is one of the longest running races in SW Virginia and it has a lot of history in the area and to me personally.
First a huge thanks to the Sponsors of the race. Without these companies grassroots racing would be dead. Thanks so much for helping out.
E-caps / Hammer
Elete Water
Two Wheel Passion Coaching
Quality Bike
And of course. The founding father of the Dawg:
East Coasters
Also a big Shout out to the tireless promoter of the race
Teresa Martinez
, the volunteer coordinator
Nancy Morehouse
and to the other volunteers from
East Coasters Cycling Team
, the
Virginia Tech Cycling Team
, SAR and the other volunteers that kept people going the the right direction, passing out water, and cheering us on.
Personal Race Report
The morning started out with the usual anticipation for a big race. Both my kids were really really sick so they weren't going to be there for the finish. When I got home the little one had a blanket wrapped around him and his head was resting on the edge of the kitchen table, and he'd already thrown up twice that day. As you'll see the way I felt I wanted to join him.
I picked up our adopted college student Sam and his friend Reed on campus.
Every time I hang out with these college kids I wished I had raced on a team when I was in school. Ah to be young again. They can eat what they want, stay up late, sleep in, ride till they drop, and they have full heads of hair. (You can't see it under their helmets though).
All smiles now, but after the race Sam didn't have that smile like he had after that last race!
That parking lot started to fill up and it looked like a pretty good turnout. This race was also on the Collegiate Cycling Calendar.
The start line was the usual mix of butterflies made up of visions of glory combined with visions of helicopter rescues. I had a plan, a strategy that was going to use all my home course knowledge to put me in the right place. You would think that this being your home course would be a huge advantage, but honestly it was way more demoralizing than I expected.
Time and time again I was riding sections that I knew so well. I knew that I can do this in middle, or I can do this in big, yet each and every time I was in the granny. And not spinning along, but slogging along.
The start was a short gravel road before a sharp turn in to the singletrack. Everyone was pretty good about not locking it up and we all que-ed up with the knowledge that it is a LONG LONG race. I tried to keep it under control, I really did. I thought I was riding under my limit. But I wasn't. You can just tell, when you can't flow on the single track, when you can't unweight at the right time or lift your front end when you are plowing when you should be gliding. Single track when past the redline turns into a different animal, and that should have been my clue to back off.
But honestly, I thought I was. I was spinning lower gears like I said I would. And it is not like I was off the front like
THE MAN
--> Brian Bond. Not only did he practically lead wire to wire, and not only won Vet Sport but he was the first Sport across the line. And this was his only race of the season. Oh I wanted to beat Brian. I've been chasing his shadow for more than 12 or 13 years. I guess I'll be chasing some more.
However it became readily apparent when I hit sections like these:
That I was not where I wanted to be. These were just slog fests grinding when it should have been fluid spinning of the gears, taking the entry momentum and just gliding through. The good thing is that those around me seemed to be in the same position.
By the time we got to the last section of the Gap Mtn trails:
I had a very bad feeling that my legs were already toast. And let me tell you. It is still a LONG LONG way to go. We dropped out to the fire road and then turned towards the Poverty Creek Singletrack:
Pretty smooth big ring track that leads to Horse Nettle which winds its way up to the main horse trail. Horse Nettle has some tech parts to it and a few grunts. I'd been thinking about this section a lot
Visualizing cleaning it and then riding the short grunt after it and gapping anyone on my heels. Well I cleaned it perfectly and could hear the guy behind me slam into the roots. But there was no way in the world I could ride the grunt after. I knew the legs were smoking and even attempting to ride that thing would begin the process of nailing the coffin shut.
Walked that and rode on to the main horse trail climb, a wide open climb. This
WAS
going to be where I can of whoop-ass was going to get opened. Where I was going to take all those reserves I'd been holding back and let loose. Ummm sorry, script rewrite.
Did I mention how demoralizing it can be to race on the same trails your ride? Granny almost the whole way up. Then we hit the Jeep road up top. 4 big rollers. Again rollers that on a regular day I can fly on, but today it was just spin to survive. Get to the top and roll over.
Finally the last roller before the downhill track to the big descent of the day. I locked the fork out and stood up for a couple of pedal strokes. Geeez, what a mistake my legs did NOT like that at all.
Onto the BEAST. This trail is something else. Rocket run up top, lots of small ledges, and then a rain rutted out staircase ladder at the bottom. All the rocks are loose and have come to the surface. It's the kind of trail where if things start to go wrong it will just escalate until you disintegrate into a green nodule. For these ledges you can approach them one of 4 ways.
1) Walk them
2) Roll the front off and let the fork take it on the downside
3) manual off and land on the rear
4) Launch over them airing before the lip.....Like you read about.
Ok let's get a couple things straight. I am an XC geek all the way. I've got decent skills but I am not a downhiller, hucker, free rider or anything of the sort. I have two children am married and have a very healthy dose of a Mortality Complex.
But I was taking option 4 on many of the ledges. My eyes were watering. It was amazing, doing a porpoise type bunny hop before a ledge so that the rear misses the ledge and airing off these little drops at speed...Like you read about.
My bike was set up in the 4.5" of rear travel mode. 100mm fork set pretty soft. In hindsight for the whole course I think it slowed me down, but for the purposes of this trail, it was sweet.
I had the rare opportunity of coming up behind someone making a loud ruckus that I know scares the heck out of you when it is coming from behind, and fly by like they were standing still.
At the bottom I got it under control and rolled down w/o disintegrating
One thing about Brush, is even if there is smooth trail, there is always something like this you gotta get through to get to it:
We then turned onto the basin trail for some big ring track before going back to the Gaps:
Then turned onto the Gaps at the Queen Anne (Old Gap trail)
And here is where the cramps started. I knew they were coming way back when on Horse Nettle, but I kept it under control. But this little grunt was the welcome mat for them to let loose. After this they came in steady waves. Doing the Tiki-Cramp dance from one part of the leg to the other, from right to left leg.
I was quite proud how I handled the cramps. They hurt but I rode through them all. The pain was enough to bring tears only a few times. They've become like that guy in college who would always come over and drink your beer and eat your food. At first they annoyed you but after awhile they are just part of the family.
From here on out it was pure survival mode. I compare it to those huge battles where the marauding hordes are trying to break through the defenses of the hero
HOLD THE LINE
Just hold the line. Forward momentum, don't push too hard or the cramps will take over and the castle will be stormed. The trail leading back was not easy. Lots of opportunity to cramp which I did. Walked plenty of stuff I'd normally ride. I was going SOOO slow. My head was full of cobwebs. Almost dazed out. Snuck a few bites out of my safety power bar. At times I was riding this tech singletrack with that surreal feeling of not actually being in control but still doing the right things.
Just waiting for more and more people to pass. A master racer passes. A sport racer passes. And oh almost done, just one more section of track then almost home. Oh who's this. oh a Vet sport. Hi.. bye... No way I could chase.
40 more seconds and we are finished. So 2:15 and less than a minute separates 3rd from 2nd. Once again, every second counts.
Needless to say I was toast. My stomach was a mess too. Food/drink just made it worse. It wasn't until like 7:30 that night that my stomach actually felt better. I even walked past some Reese's King size on sale at the drug store and didn't even consider buying them.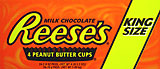 So another year that Brush Mtn gets the best of me. That is let's see 10 years or so. Somethings never change. Fuel for the fire. Till next year.